Meet The Team
Dr. Peterson is a graduate of the prestigious Boston University School of Dentistry. Each year he continues to attend post-doctoral studies in advanced dentistry. So, whether you need advanced treatment or a routine cleaning, you can be assured that all your dentistry will be performed with the utmost precision and care.
Best of all, Dr. Peterson takes the time to get to know every patient one-on-one. Your needs and concerns are our top priority.
Dr. Peterson is a Boise native who earned his Bachelor of Science at Brigham Young University. His wife, Sara, is a surgical intensive care nurse at a local hospital. He has four beautiful children who he loves to take on fun adventures. When Dr. Peterson is not at the office, you can find him skiing, playing tennis or running!
Dr. Peterson is an active member of the following organizations:
American Dental Association
Academy of General Dentistry
Idaho State Dental Association
Southwest Idaho Dental Society
American Academy of Cosmetic Dentistry
Dr. John Peterson would like to welcome you to a fantastic dental experience! Dr. Peterson and his team combine advanced dentistry with a gentle, friendly style that will make you and your family more comfortable than you ever thought possible.
"Family oriented and exceptionally friendly staff!  They make the experience as easy as possible.  Aubree did an amazing job cleaning my teeth!  They've never felt cleaner! Dr. Peterson is also very friendly and makes you feel at ease.  Text message appointment reminders are great!"
– Craig L. 
"Dr Peterson and his staff have always been awesome. I had a fear of the dentist from past experiences and Dr Peterson is always genuinely concerned for my comfort and always makes sure my visit is pleasant. Wouldn't go anywhere else."
– Teresa H.
"I no longer dread going to the dentist. Dr. Peterson makes you feel safe and does his job so well. He always makes you feel comfortable and I would recommend him any day! Thankful for all his amazing hard work!"
– Mandy W.
---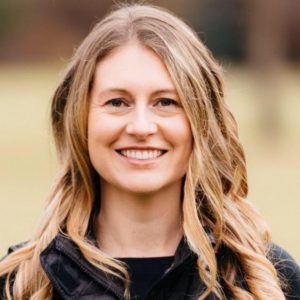 Aubree, Dental Hygienist
I have been interested in teeth for as long as I can remember. When I was age six, I used a rock to knock out my front teeth so I could get the permanent teeth to come in!
I grew up in a small town in western Washington. I met my husband at age sixteen and we have had many adventures over the years. Our biggest adventure was a five month backpacking trip through Europe in 2007, visiting over twenty countries. We moved to Boise when we returned, to escape the rain of western Washington.
I really got interested in dental hygiene as a senior in high school. I ended up becoming a dental assistant to familiarize myself with the dental world. I worked as an assistant for two years before getting my dental hygiene education at Shoreline Community College in north Seattle.
My husband and I now have a very energetic son with a ton of personality and the sweetest, sassiest little daughter. We enjoy being outside, whether we're camping, hiking, fishing or just having a picnic in the park. My family is the best part of my life.
I have been working with Dr. Peterson since 2009. The best part of my job is building relationships with our awesome patients.
---
Jordan, Dental Hygienist
I have wanted to be a dental hygienist from the time I was a little girl.  I remember going to get my teeth cleaned and thinking all the hygienist's were so nice, got to wear cute scrubs, and got to use fun instruments.  I didn't realize at such a young age that dental hygiene is a profession full of so much more than cute scrubs and fun instruments!  Shortly after completing my first Bachelors of Science in Exercise and Wellness at BYU, I jumped back into school to pursue my dream, and completed my second Bachelors of Science in Dental Hygiene from Utah College of Dental Hygiene.
I grew up in the Boise/Eagle area for most of my life, and met my husband at the age of 15- a high school sweetheart success story!    We have a fun and active son, and his personality is bigger than his little body.  We also have a sweet and animated daughter who keeps us on our toes.  They fill our lives with so much light! As a family we enjoy spending time in McCall on the lake, and just enjoy the outdoors in general whether we ride bikes, go for walks, or play sports in the backyard.  I also enjoy reading and music.
I have been working at Peterson Family Dentistry since the beginning of 2012, and feel blessed to have this dental family!  When you work with such an amazing team and get to help so many wonderful people, it's easy to love your job.  The relationships and experiences made here in our office with our patients and with our team have made dental hygiene such a rewarding part of my life.
---
Abigail, Dental Assistant
When I was little I used to make my little sister's lay down and I would pretend I was cleaning their teeth with toothpicks! The first thing I notice about people are their teeth; thats always why I wanted to be a dental assistant. I went to the Milan Institute to study Dental Assisting and I have been a dental assistant since 2012. I started out in pediatrics where I worked with many amazing kids! I moved to North Dakota for two years where I worked in Oral and Maxillofacial surgery. I familiarized myself with the art of dental surgery procedures! I have been with Dr. Peterson since 2016. I enjoy working at Peterson Family Dentistry because we do so many varities of great dental work. I strive to make sure our patients feel comfortable in every aspect. I am also bi-lingual!
I am originally from Emmett & reside in Star, Idaho. I am very dedicated to health and fitness. In my free time I love lifting weights and meal prepping.
---
Samantha, Dental Assistant
When I was in braces as teenager, thats when I knew I wanted to be in dentistry. In 2015 I joined the USAF and did my dental training in San Antonio, Texas. Ever since then, I have been with Dr. Peterson and our amazing team. I love working here because I love helping people feel good about their smiles and achieving their dental goals.
Outside of work I enjoy dirt biking; I go almost every weekend! I also try to stay healthy by going to the gym and hiking.
---
Alysia, Dental Assistant
I have been in dentistry for 12 years. I started out working the front office for 2 years, and I have been a dental assistant for 10 years now. I love working in dentistry because I love getting to know people and building relationships. It makes me feel so good knowing I can help people. I used to be terrified of the dentist as a little girl. My passion in this field is to help people overcome their fear.
I have 6 children who are my entire life. In my spare time, I love to play the guitar & anything outdoors.
---
Kristy, Treatment Coordinator
I grew up in Horseshoe Bend, Idaho. I have been in dentistry since 2000. I went to the Milan Institute for dental assisting. I am the office manager and treatment coordinator for our practice! I am very knowledgable with all insurances and financial aspects of dentistry.  Being a dental assistant has helped with the familiarity of dental procedures. I am here to answer any of your questions.
I have two little girls who are my whole world. On weekends I enjoy camping and spending time with my family.
---
Sarah, Patient Coordinator
I was born in Floridia and grew up in Montana. Due to my dad being the Air Force, I have lived in so many other places! I just recently moved here to Idaho from Las Vegas. My favorite place I have lived is here in Boise now. I love being in dentistry because I have met so many wonderful people. My face is the first face you will see when you walk into our office! I am going to school for a business degree at Boise State University.
I am starting to fall in love with Idaho everyday. In my spare time, I love to work out. I especially love to hang out with my dog, Oliver. I am up for any adventure.